August 27, 2018  |  Tri-Cities, WA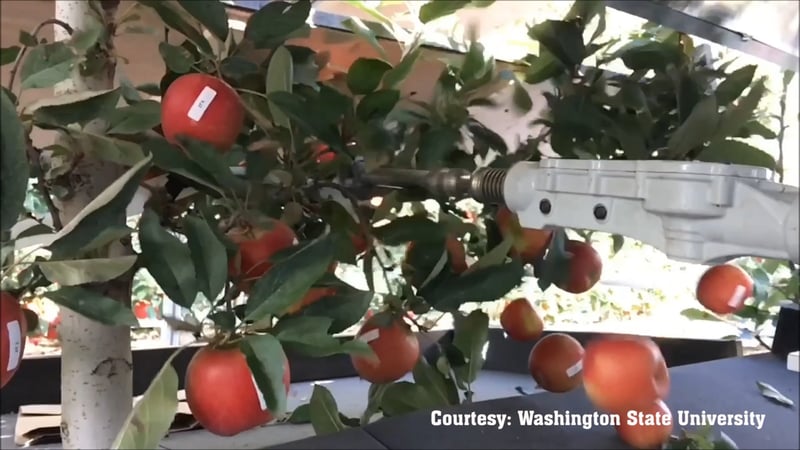 Apple season is here; and did you know a person can pick about 30 apples per minute? But, WSU's new machine can pick those apples in about a second.
The apple picking machine was created by students and faculty at Washington State University. It can be found in a garage while some improvements are made to it. The program is all headed by Dr. Manoj Karkee, an associate professor at WSU.
Read more about the project on NBC Right Now: WSU's apple picking machine provides potential for future orchard operations